7 months ago
Demonetisation: Cashless economy is secure and clean, says PM Modi
Modi urged people to start learning how the digital economy works wherein one can use mobile phones as banking devices and make payments. PTI Photo

NEW DELHI: Prime Minister Narendra Modi on Sunday made a strong push to turn India into a cashless economy and said demonetisation of high value currency notes was a step forward that would rid the country of unaccounted hidden wealth and corruption.

In his monthly radio talk Mann Ki Baat, Modi, however, acknowledged that the ambition was too big to happen immediately but people can work towards a less-cash society.

He urged people to start learning how the digital economy works wherein one can use mobile phones as banking devices and make payments.

Learn the different ways you can use your bank accounts and internet banking. Learn how to effectively use the apps of various banks on your phones. Learn how to run your business without cash. Learn about card payments and other electronic modes of payment, Modi said.

A cashless economy is secure, it is clean.

Modi asked the youth of India to take a pledge to make this initiative a success and urged them to teach their families, neighbours and small business owners how to go cashless and make electronic payments.

You have a leadership role to play in taking India towards an increasingly digital economy. Your father or mother or even elder brother at home may not know. But you know how to book train tickets online, you know how to buy things online.

Educate them on how to download apps, how to spend money using mobile phones, how to make payments, how to do business.

More importantly, if you could teach a push-cart vendor or your vegetable vendor, there is no reason we cannot move towards a cashless India.

Modi said the youth, by leading the campaign, can help so that common people will be trouble fee.

All youth of India can do it very quickly and within a month the world can see a modern India. Be a soldier of change and bring it on. We will fight the black money and corruption. We know it is you who can bring the change and revolution.

Defending the November 8 demonetisation move that has sparked an unprecedented cash crisis in the country, with people struggling to meet their basic needs, Modi said he was confident that India, like gold, would emerge glowing from this fire.

He said peoples support was the fountainhead of his confidence even if they were inconvenienced by the move.

I had said it will take about 50 days for the situation to normalise. It is not easy to get rid of the 70-year-old problem of corruption and black money so easily, he said in his first radio talk since the ban on old 500 and 1,000 rupee notes.

Your support despite severe problems touched me. You have not wavered despite efforts to misguide you.

The Prime Minister said the entire world was watching and economists were analyzing the impact of the demonetization.

They are curious to know how it is being rolled out and how we will emerge from the situation. The world may have doubts but India is confident.

Modi said despite being warned some people were still trying to convert their ill gotten cash into white by using bank accounts of poor people and putting their lives into trouble.

They are looking at unlawful ways. Its unfortunate they have chosen to use poor people for this.

I want to say that it is up to them to abide by the law or break it, it is up to them if they want to correct themselves. The law will deal with them. But please dont play with the lives of poor.


9 months ago
Trump: Clinton "shared directly in the responsibility" for Charlotte violence - CBS News
Following violentprotests in Charlotte Wednesday, North Carolina,Donald Trumppilloried his opponent Hillary Clinton and her response to the demonstrations, claiming she helped stoke the fires of racial violence in the country.

In Pennsylvania, the GOP nominee called for an end to the turmoil in Charlotte, protests that sparked after a 43-year-old black man was shot by a police officer earlier this week.

The rioting in our streets is a threat to all peaceful citizens and it must be ended and ended now, Trump told supporters in Aston Thursday evening.

He went on to say Clinton shared directly in the responsibility for the nights-long protest.

Those peddling the narrative of cops as a racist force in our society -- and this is a narrative thats supported with a nod by my opponent, you see what shes saying and its not good -- shared directly in the responsibility for the unrest that is afflicting our country and hurting those who have really the very least, Trump said.

Hillary Clinton does not have to worry the sirens and the gun shots at night. She doesnt worry about it, he added. Shes sleeping.

While tensions between police and theircommunities have been rising in several cities across the country, Trump suggested that more resources should flow to law enforcement departments to support them.

Police are entrusted with the immense responsibility and we must do everything we can to ensure theyre properly trained and that they respect all members of the police and that and wrongdoing is always vigorously addressed, he said. Our men and women in blue also need our support, our thanks and our gratitude. Remember that. They do.

Clinton, meanwhile, reached out to Charlotte officials in the wake of the violent protests.

Clinton spoke to Charlotte Mayor Jennifer Roberts and North Carolina Rep. Alma Adams, according to a pool report of their phone conversation Thursday afternoon.

The Democratic presidential nominee urged the people of Charlotte to come together to stop the violence. She also spoke about restoring the bonds of trust between police officers and the communities they serve.

There are good, honorable police officers serving their communities across our country, and we must all work together to mend the wounds that exist and build the America we want our children and grandchildren to grow up in, the readout said.

President Obama also weighed in on the protests in a Friday morning interview with ABC News, reminding Americans that other demonstrations against police brutality have been carried outin the right way.

I think its important to separate out the pervasive sense of frustration among a lot of African Americans about shootings of people and the sense that justice is not always color blind, he told Good Morning America. What weve seen over the last several years is the overwhelming majority of people who have been concerned about police-community relations doing it it the right way. Every once in awhile you see folks doing it the wrong way, -- looting, breaking glass. Those things are not going to advance the cause. In Charlotte, my hope is is that in the days to come, that people in the community pull together and say, how do we do this the right way?


12 months ago
How Long Can Donald Trumps Twitter Troll Ringmaster Hold On? - Daily Beast
How many hoax videos or anti-Semitic memes can you share before youre out? Thats the question for Dan Scavino, Trumps director of social media.

Before there was the controversy over a tweet involving theStar of David, Hillary Clinton, and a pile of money, there were other screw-ups.

Dan Scavino, Donald Trumps social media chief, once shared a video he claimed was of Syrian refugees rallying in support of ISIS in the streets of Germany. The video was a hoax, footage of a 2012 protest that had been repurposed by the fringe right as anti-refugee propaganda.

He criticized Barack Obama for giving a televised address on the first night of Hanukkah. He suggested, instead, that
1 year ago
PayPal pulling out of North Carolina is bad news for Republicans. But it could get much worse. - Washington Post
Pressure from businesses especially big sports leagues has had a big influence on proposed state laws that would affect the LGBT community. Here's how. (Peter Stevenson/The Washington Post)

PayPal just became the first -- but likely won't bethe last -- business to back out of a deal with North Carolina because ofa new law in the statepreventing municipalities from creating LGBT protections.

The news puts North Carolina Gov. Pat McCrory (R), who is on our list of the top five most vulnerable incumbent governors, in a tough political spot for three reasons.

First, it puts a dent inhis argument that the law won't cost the state any dollars.

"North Carolina was on
1 year ago
Is Your Business Getting All It Can From Social Media? Dallas SEO Agency
If you don't know what social media marketing is, your first step should be to spend some time on Facebook and Twitter. Once you understand what these sites are all about, you can begin the journey to getting your business in line with them. This is going to be very important for your business if you want to expand in the future.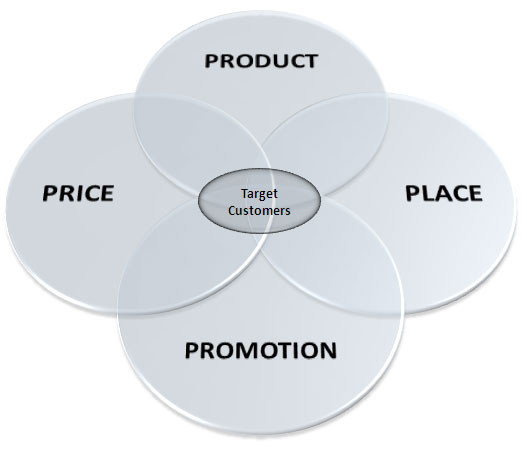 No matter the type of writing you are doing, develop engaging and unique titles for your work that force people to click on them. You have the potential to gain many more customers if you can do this.

Have it posted to your Facebook pa
2 years ago
All eyes were on Pearl Harbor - The San Diego Union-Tribune
Seventy-four years ago, the question on the mind of everyone in San Diego was, Could it happen here?

Dec. 7 marks the anniversary of Japans surprise attack on Pearl Harbor. The U.S. naval base near Honolulu was bombed for almost two hours, killing more than 2,000 Americans and wounding 1,000 more. Eight battleships and more than 200 aircraft were damaged or destroyed.

Congress declared war on Japan the next day and, within a week, Japans allies, Germany and Italy, declared war on the United States. World War II, which had raged for more than two years in the pages of Americas newspapers, had come to its shores.

There was no doubt that San Diego was a prime military target. A principal staging port for troop, supply and naval convoys in the Pacific, the city was also home to Consolidated Aircraft, where B-24 bombers, PBY reconnaissance planes and aircraft parts critical to the war effort were manufactured.

Blackouts went into effect immediately, and soon camouflage netting covered airports, military bases and the Pacific Coast Highway. Residents kept buckets of sand in their homes to smother fires in case of enemy bombing.

On the Point Loma peninsula, the soldiers at Fort Rosecrans were put on 24-hour alert. Bayonets, gas masks and ammunition were issued. The men of the 19th Coast Artillery set up machine guns from the World War I era, the only anti-aircraft weapons they had available.

Japan was known to have two massive battleships, each carrying nine 18.1-inch guns with a range of 28 miles, and no weapon in the Fort Rosecrans arsenal could challenge them. The U.S. Army rushed plans for two guns, 68 feet long, that could fire a projectile 16 inches in diameter at a target up to 26 miles away.

Construction for the weapon known as Battery Ashburn included a giant casement of reinforced concrete, covered by tons of earth, to protect it from a direct hit by enemy battleships or aircraft. When the 46-ton guns were transported to Point Loma, the solid rubber tires of the tractor-trailers carved three-inch ruts into the asphalt roadway.

Battery Ashburn was completed in 1944, as was Battery Humphreys, two 6-inch guns with a range of 15 miles. They joined Battery Strong and Battery Point Loma (installed in 1941), Battery Whistler (1918), Battery McGrath (1900), and Battery Calef/Wilkeson (1898) in the arsenal of coastal defenses.

Its a useful reminder that the war on terror is not our first rodeo.

The southern end of Point Loma was first made a U.S. military reserve in 1852, three years after the discovery of gold in California. It would have been sooner, but the commission sent to plan the Pacific Coast defenses was delayed after many of the enlisted men deserted to the gold mines.

Today the batteries of Fort Rosecrans are part of the Cabrillo National Monument, site of the Old Point Loma Lighthouse, where World War II signal crews used lights and Morse code to contact ships coming toward San Diego harbor. If the ships responded with the correct code, submarine nets at the harbor entrance were lowered to allow them to proceed. We always screen visitors during wartime.

Point Loma, for all its tourists and whale-watching and coin-op binoculars pointed at spectacular views, is a somber place. On the hill high above the Pacific, 50,000 veterans are buried in the Fort Rosecrans National Cemetery, their white headstones facing the ocean or the bay, silently watching.

Dec. 7 reminds us that danger can be closer than we think. And that the U.S. defense budget is high for a reason.

Shelley is a writer, speaker and columnist in Los Angeles. Reach her at Susan@SusanShelley.com or follow her on Twitter @Susan_Shelley.


2 years ago
Source: Suspect spoke of 'baby parts' after Planned Parenthood shooting - CNN
Story highlightsOfficial says suspect expressed anti-abortion and anti-government views Suspect Robert Dear, 57, is held without bail and set to appear in court Monday afternoonPlanned Parenthood says suspect was motivated by opposition to abortionDear, 57, told them he has anti-abortion and anti-government views, but that doesn't mean those opinions were his motive for allegedly shooting up the Colorado Springs clinic on Friday, the official said. It's too early to tell, as investigators are still processing evidence.

After a nearly six-hour bloody standoff that left one police officer dead and five others wounded, the accused shooter dropped his gun after a SWAT team drove up an arm